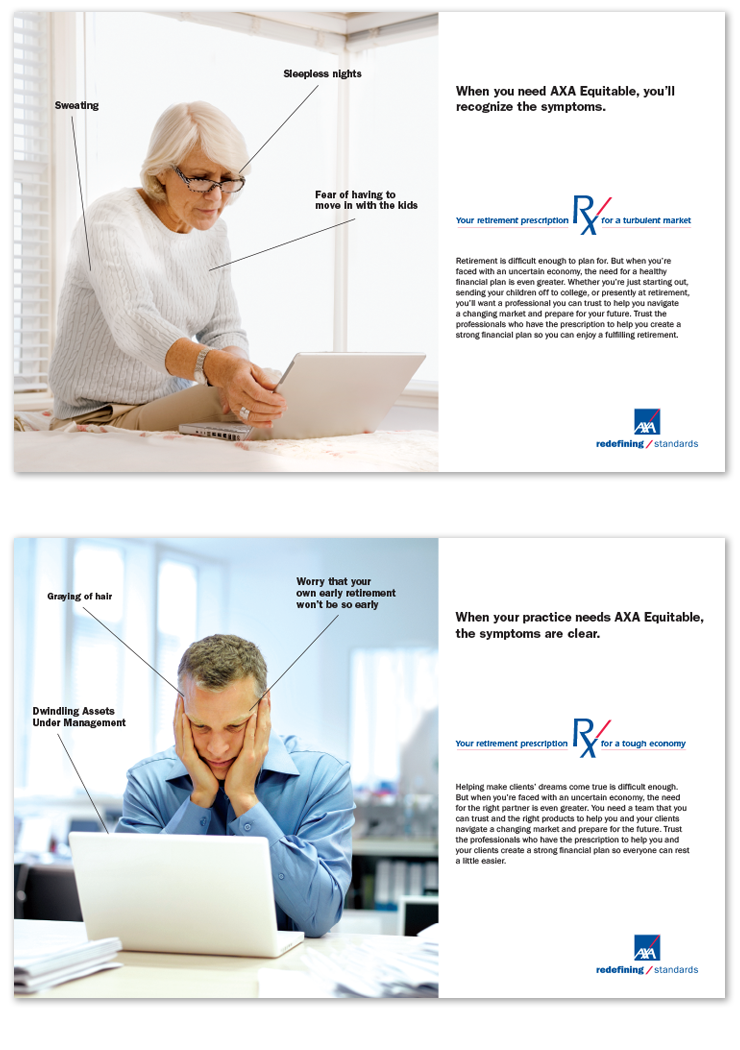 AXA
Multimedia
Campaign
Project
Collateral and Sales Support
Challenge
When the economy is weakening, your customers are in a panic, and your financial advisors are feeling the pressure, how do you restore calm and regain momentum? You pair the perfect product solution — Guaranteed Income for Life Annuity — with the perfect ad agency.
Our assignment was to successfully carry the message in a fresh and unique way across all different media.
Our Solution
We created an identifiable concept: AXA is the retirement prescription. The tone and manner positioned AXA as approachable and understanding. We designed an Rx logo that tied into AXA's logo. We developed a consumer-facing brochure, email blasts, mailers, and advertising, along with sales staff support materials to get advisors on board and keep the excitement up.
Results
Although results for specific projects are not available, our work generated over 200 million dollars in incremental business over one year. The client was quoted as saying, "With a return like that on our money… if only all my investments could be so successful, we'd be having this conversation from my own private island."